Support Leadership Centre County
Through sponsorships, donations, or contributions to our funds and scholarships, there are many ways businesses and individuals can help support our programming.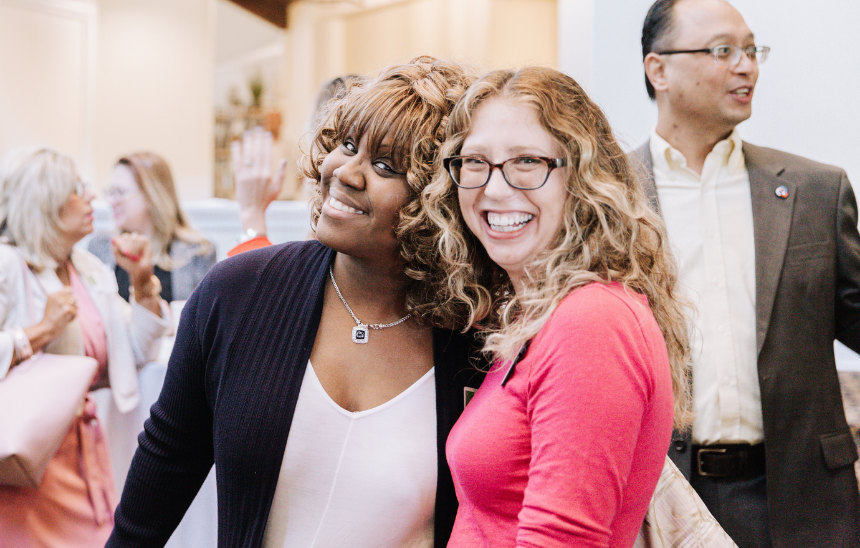 Discover how you can support LEADERSHIP
Leadership Centre County's programs are supported by sponsors, donors, and volunteers who help us transform ordinary citizens into extraordinary civic-minded leaders. Please consider supporting LEADERSHIP through one of the opportunities listed below, or reach out to us to talk about specific ways you can help elevate our next generation of community leaders!
Sponsorship Opportunities
Sponsors are an integral part of our organization. By providing support as a sponsor, your company not only gains name recognition with the next class of community leaders but also actively works to improve our community by helping to develop those leaders. Visit our Sponsor page to learn more.
Program Enhancement Fund
The Leadership Centre County Program Enhancement Fund was established by Betsy Dupuis, Class of 2001. Her goals are to:
Provide additional resources to program day committees for enhancements which cannot be funded via LEADERSHIP'S annual budget.
Enable "outside the box" thinking and planning for program days
Promote even more innovative and interesting program days
Facilitate collaboration between or among program day committees.
Donors gain entree to the LEADERSHIP Giving Circle which reviews committee requests for Program Enhancement funds and makes recommendations to the board for awards.
To learn more about the Giving Circle or to join, please contact us below or call us at 814-238-5559.
Corporate-Named Scholarships
The tuition fee for the Community Leadership Program for the Class of 2023 is $2,395. While many companies pay the full tuition for their employees in the program, each year several class members are not sponsored and therefore must pay their own tuition. This can prove to be a hardship for these candidates. Leadership Centre County is committed to providing opportunities for participation to all qualified candidates regardless of their financial standing.
Class members are selected after a rigorous application review process that clearly identifies them as future community leaders. The corporate named scholarships enable Leadership Centre County to provide financial awards to these deserving and motivated future leaders so they can receive the training that prepares them to serve as effective volunteers for Centre County nonprofit and government agencies.
If you're interested in providing a corporate named scholarship, please contact us or call us at 814-238-5559.
"As donors and sponsors in this community, Nestlerode & Loy gives to organizations that help the less fortunate and address county wide issues and needs. What LEADERSHIP provides is the people, the 'human capital' to take on the actions of these organizations. Without people, the organizations can't exist to work out the problems associated with meeting the real needs in our community. LEADERSHIP is the one place where human capital is being created to address these needs."
Judy Loy, Class of 2005
President and CEO
Nestlerode & Loy Investment Advisors
"Leadership Centre County has led to more community engagement after participants are finished with the program. That's where I think establishing those connections, building new friendships, new relationships is such an important thing. Our folks who have participated have really taken true advantage of that after their time in the program is over. I think part of the spirit behind the program is to really establish durable relationships that will last."
David Gray
Former Senior Vice President
Penn State Finance & Business
A POWERFUL EXPERIENCE
The LEADERSHIP experience has an immediate, positive effect on the participants, their organizations, and the community. Each person is better informed and more skilled in active community leadership. Leadership Centre County graduates are making a positive difference by actively serving our community everywhere, every day.
Hear stories from Community Leadership Program alumni on how Leadership Centre County has helped them impact their community.
"Don't think twice about it. Do it. Find a way to be a part of it. Every minute you spend in LEADERSHIP makes it worth it"
— Rob DeMayo, Class of 2018
"I learned a lot, I thought a lot, I laughed a lot, I cried a lot, I listened a lot, I participated a lot. Result? I became so much more."
— Dawn Deppe, Class of 2011