Alumni Impact
Elevating Leadership Centre County.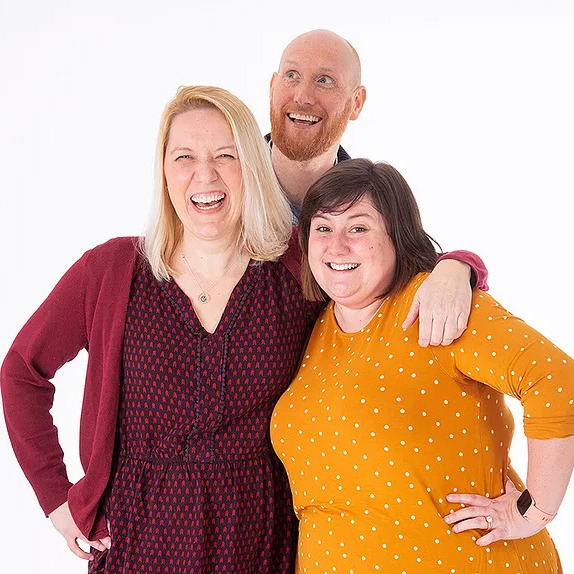 "LEADERSHIP brings in a different breed of people…people you can count on."
Melissa serves on the Bellefonte Borough Council and is an active instigator in the economic development of her town, Bellefonte. She is a partner and graphic designer at 3twenty9 Design.
Troy, through his volunteer role on Downtown Bellefonte Inc. (DBI), developed the first ever Outdoor Adventure Expo held in June 2019. He is a partner and designer at 3tweny9 Design.
Ellen is the president of the Downtown Bellefonte, Inc. board of directors and sits on the Marketing and Business Owners committees for DBI. She is the owner of Hello Social Co.
Together they have harnessed the energy of scores of volunteers to create events like Bellefonte Under the Lights, a night of communal outdoor dining, and build their town into a thriving community.
Here's what they have to say about their time in LEADERSHIP:
It's nice to see how many resources are available to people, and how those resources are funded, and how much funding and volunteer work goes into each and every establishment or cause. It's really eye opening.
It's great to have a network of people that I can contact if I need something. If I need to know something, I know that there's someone in my class that could probably help me out or point me in the right direction. Especially the ones from Bellefonte, I've reached out to them quite a bit because they have been willing to offer a hand. That's been very, very helpful.
—Troy
Our first program day was History Day, and people had no idea what goes on Bellefonte — they just didn't even know that this town existed, basically. And they started that day a little skeptical that it was being held here. By the end of it, people were really excited about this little town.
I think if you care about your community at all, you should do the Community Leadership Program. The people that I choose to suggest to the program, I try to feel out if it's going to be a worthwhile experience, not only for them but if they're going to give back to the community in a way that makes sense. Because what's the point of spending money and time if you're not going to take what you're learning and then use it for some kind of good? After LEADERSHIP was over last year I had maybe 15 people show up from my class to help with the dinner event!
You're gifted with this experience, so put it back out there, be a good link for your community.
—Melissa
I think that anything that I learned through LEADERSHIP has supplemented what we've been able to do here in Bellefonte. The biggest impact for me is actually as an employer. When I think about hiring somebody now, I'm thinking about the cost of living in Centre County. And why is Bellefonte a place that I want future employees to come to and move to? LEADERSHIP really helped me think about those things outside of my little bubble.
—Ellen